Devi Dawn Hamilton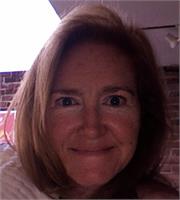 Devi Dawn Hamilton, CYT is a Seacoast local! Devi weaves knowledge from many customs and cultures into a groovy flow with her lifelong love of nature to share and celebrate every student! An experienced movement teacher with over 1000 hours of training including reiki, kinesiology and mat pilates, Devi's diverse training includes the discipline of traditional Sivananda, Anusara-inspired Wisdom Flow, Tantra with Shiva Rea and Paul Muller-Ortega, Beautiful Mind Vinyasa with Tom Gillette and yoga therapy with Inner Peace and LifeForce Yoga®. Devi lived at ashrams in the Bahamas, California, and Australia where she practiced bhakti yoga, meditation, ayurveda and mastered the art of yoga nidra. Devi belongs to the International Association of Yoga Therapists and the National Ayurvedic Medicine Association, is an ongoing Ayurvedic student with the American Institute of Vedic Studies and is a certified Strategic Life Coach through the Robbins-Madanes Coaching Academy. Devi is a lifelong student of human behavior, having studied politics at UNH, worked for a US Congressman and lobbied the halls of Congress for clean oceans. After 18 years, Devi yearned to be back out in nature so she backpacked around the world, settling in Hawaii, then coming home to help care for aging family members.
Devi Dawn Hamilton instructs the following:
This class begins with a warming of muscles and calming of the mind, with gentle movements and focused breathing. Connecting breath and movement we move through a number of postures, or asanas to invigorate and strengthen our bodies and minds. Modifications for differing abilities are presented. Class concludes with restorative postures for deep relaxation.




The beginners class is for those who are new to yoga and more experienced practitioners that are looking to deepen their experience with the basics. Basic breathing techniques and poses will be taught in a gentle and welcoming environment.