Jennifer Chinburg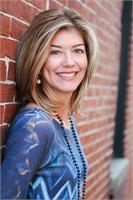 Jen launched Newmarket Mills Yoga in December 2012. As part of the original development team of the Newmarket Mills property, Jen has been key within its evolution and has loved being a part of this remarkable space. Attracting a yoga studio was part of her original vision. Sitting in the current studio space, with its beautiful big windows, warm brick, and great feel, the decision to open Newmarket Mills Yoga became clear. There have been many supporters along the path so far who have helped to make Mill Yoga a reality.
Jennifer Chinburg instructs the following:
Mixed Levels is for anyone who would like to come and practice at whatever level you prefer. This class is taught in the classical tradition. The teacher can make modifications for newcomers and for more advanced students. All are welcome, although it is recommended that true beginners take the Beginner's 4 session series for a solid foundation in the terminology and poses.