Carter Siegel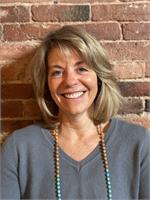 Carter Siegel, M.Ed., RYT 500, has been certified to teach through Yoga Alliance since 2005. In the years following her certification she has been teaching in private and group settings to people of all ability levels. For Carter, yoga has become much more than a way to stay flexible, strong and centered; it has developed into an integral and influential part of her everyday life. Carter has learned and practiced many styles of yoga including both athletic and gentle. Besides teaching postures, Carter also teaches and facilitates meditation and the philosophy of yogic living. While her yoga foundation is based in the physical and athletic style of Ashtanga, Carter makes it accessible to even the newest yogi through a careful and gentle approach to identifying the needs of each student.
Carter Siegel instructs the following:
Classes focus on moving through a progression of postures that offer modifications (basic to advanced) for all levels of strength and flexibility. Some experience with sun salutations, breathing practices, and basic postures is suggested. Students are encouraged to challenge themselves and work to their appropriate level of ability.




Mixed Levels is for anyone who would like to come and practice at whatever level you prefer. This class is taught in the classical tradition. The teacher can make modifications for newcomers and for more advanced students. All are welcome, although it is recommended that true beginners take the Beginner's 4 session series for a solid foundation in the terminology and poses.




Yin class targets the deep, dense connective tissues of the body through the yin style of yoga. Typically, postures focus on "navel to knees" and are held in a passive, relaxed manner for 3-5 minutes. This deep, contemplative practice reaches the deeper connective tissues, strengthens ligaments and improves range of motion in the joints through stillness and conscious breath work. We will close our practice with a long and luscious savasana and meditation.